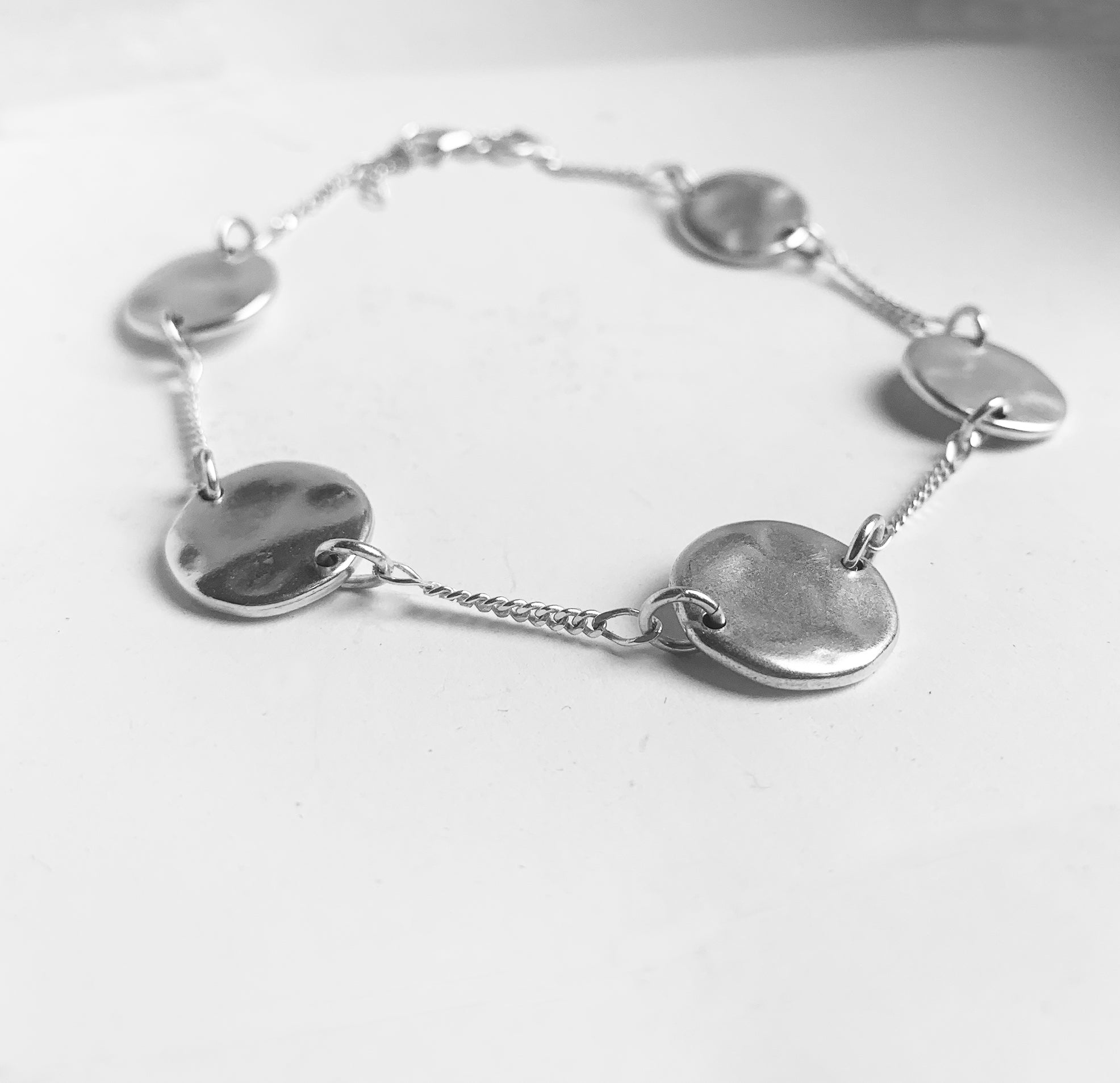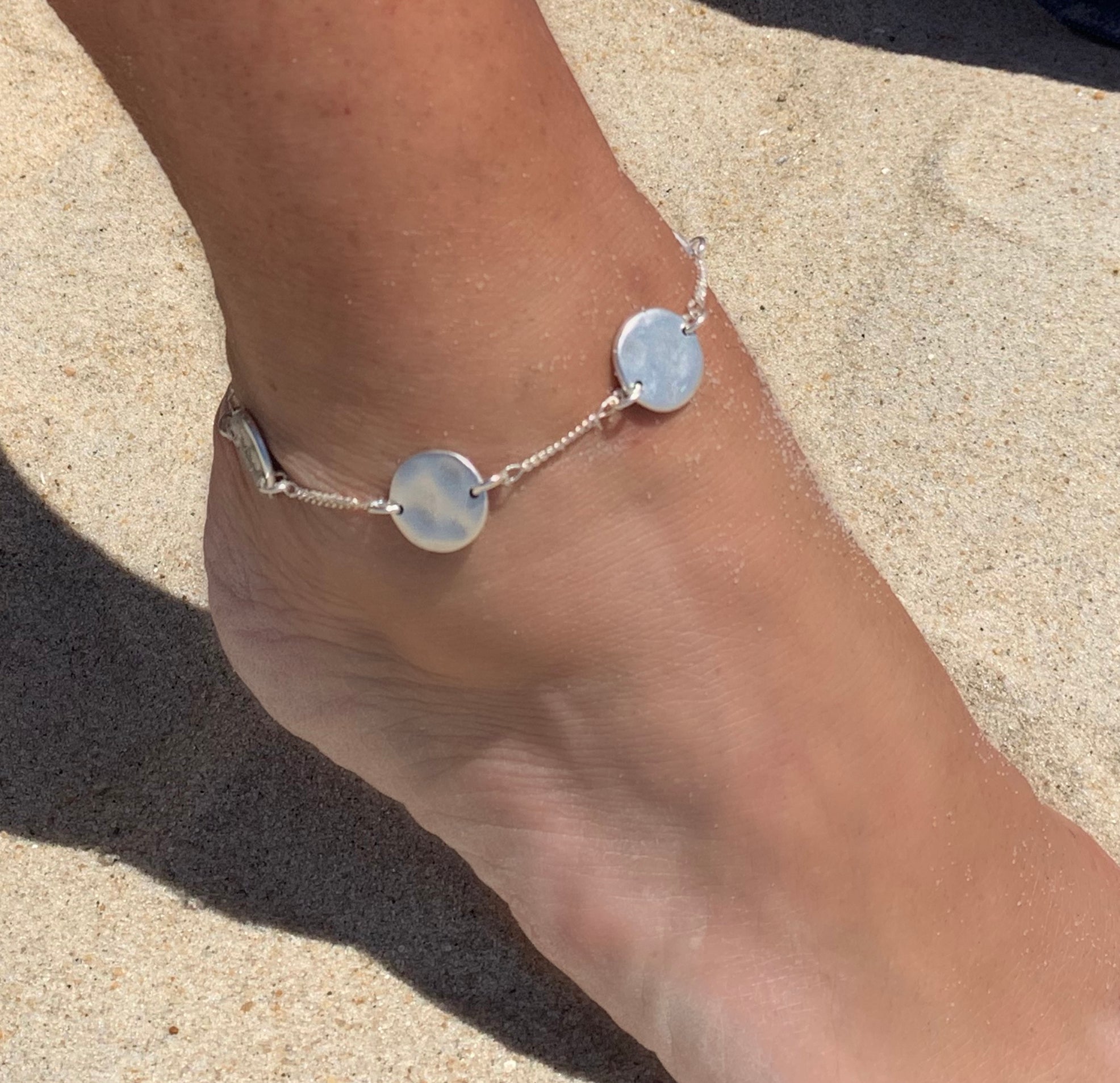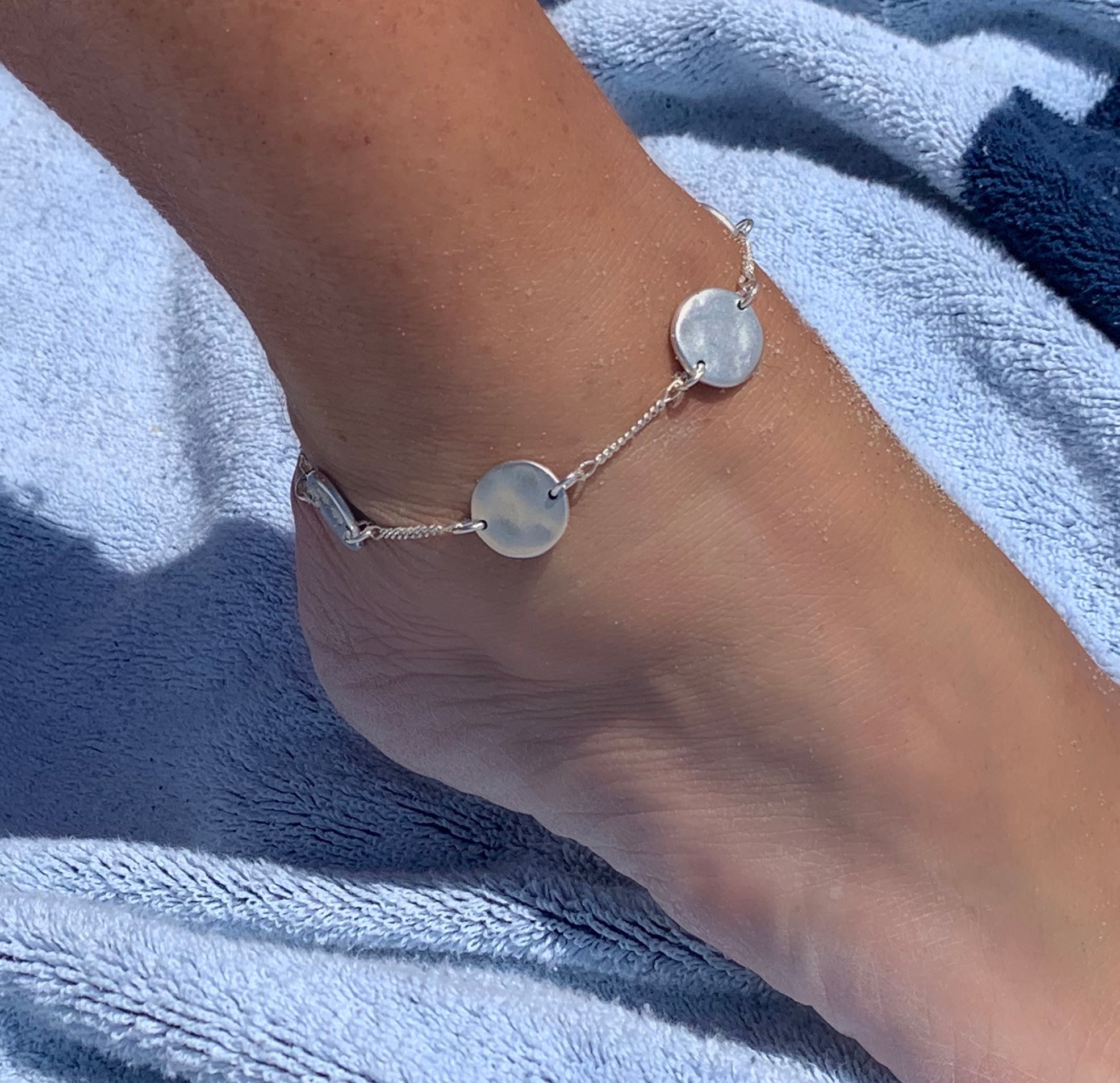 Ankle Bracelet -Organic coin sterling silver
Our popular organic shaped coin connector is now ready to adorn your ankle. Great for any day of the week as it is sterling silver and can be worn anywhere..
Sterling Silver Curb Chain 1.7 MM with 3  5 x 2.75 MM Rhombus Links with 5pcs of our Organic shaped coin connectors.
Size is 10"- you can adjust smaller as you can clasp the clasp to any of the rhombus links.
You Might Also Like